January 31, 2019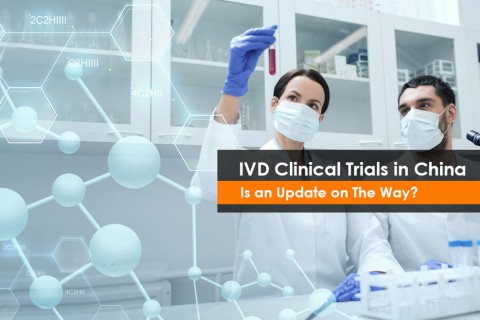 National Medical Products Administration (NMPA), formerly known as China Food and Drug Administration (CFDA), is all set to impose stricter regulations on auditing and reinforcement of clinical trials. To ensure best practices for in vitro diagnostic device (IVD), the agency released "Draft IVD Clinical Trial Guideline for Feedback" on November 22, 2018. The guidelines will come into effect in 2019 (exact timeline is yet to be declared by NMPA), after which all the new/existing devices applying for registration/renewal will have to comply with them.
New guidelines are developed basing on the clinical guidelines published in September 2014. In comparison to the earlier guidelines, following are some of the key changes that are expected to be seen in the clinical trials:
For the improved design of clinical trial, a preliminary trial is advised but it should not be combined with clinical data.
For stratified trials, only subgroup samples are required. Stored samples will no longer be acceptable, the samples should be fresh.
IVD evaluation indicators, such as quantitative and qualitative, are pre-defined.
Institutions chosen for the clinical trial must be from the list of Medical Device Clinical Trial Sites registered under NMPA.
Clinical trial data of 10 years must be retained for Clinical Research Coordinator (CRC).
Only clinical sites are authorized to designate third-party testing labs, not applicants.
Until the product is commercialized, the traceable sample along with its unique code must be retained.
The initial registration requires a minimum of 3 clinical sites whereas renewal requires 2 sites; there must also be 1 lead site with a defined set of responsibilities.
For clinical design of IVDs with no predicates approved for the market, clinical reference standards can be used.
The sample size for each trial will be different which, earlier, was fixed for every trial.
*The changes made are subject to feedback from the industry.
Because of the requirement of fresh samples and significant sample sizes, the cost of clinical trials is likely to go up with the implementation of the aforementioned guidelines. But, the real impact of these changes will only be clear once the guidelines are implemented in 2019.
Are you planning to market your IVD/device in China? Consulting a Regulatory expert in clinical trials is advised for successful compliance. Evaluate your current Good Clinical Practices (GCPs).  Stay up-to-date to stay compliant.