October 26, 2021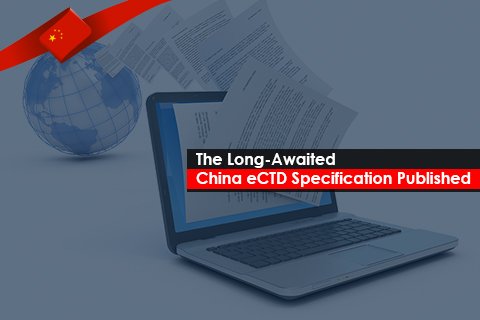 China has established its position as a manufacturing hub for pharmaceuticals. Innovation in manufacturing techniques has encouraged China to explore the scope of research and development for medicinal preparations. The National Medical Products Association (NMPA) looks after the safety of drugs, medical devices, and biologics along with their regulation by undertaking their standards' management. To safeguard citizens from spurious and substandard drugs, the Health Authority (HA) maintains optimal standards for manufacturing organizations to comply with.
In 2017, NMPA became a member of the ICH (International Council for Harmonization of Pharmaceuticals for Human Use), which indicated conformity of China's technical documents with the International guidelines.
The launch of Electronic Common Technical Document (eCTD) China by NMPA for the initial New Drug Application (NDA) and Biologics License Applications (BLAs) was long due. Hence, the release document by the State Drug Administration which was published on September 29, 2021, will come into effect by December 29, 2021.
Applications for listing permits for categories 1 and 5.1 will be declared for therapeutic biologics and preventive biological products following the eCTD specifications mentioned in the document. NMPA will now be accepting eCTD submissions as an optional submission by the applicant. Instructions provided by NMPA in the eCTD specifications document for prospective applicants and interested parties highlight the following in the V1.
Three (03) Important Things to Know about the New eCTD Mandate:
If the applicant chooses to make an eCTD submission, they must also submit a paper copy of the submission within five (05) working days after the eCTD submission acceptance.
Applicant must ensure while submitting a cover letter that the content of the dossier is consistent for both eCTD and paper submissions. Documents will be required in Mandarin with English versions as reference.
The eCTD should be submitted on a CD/DVD to NMPA. The HA is working to establish an e-submission gateway. However, there is no official update on the same.
As per the current guidelines, other submission types (e.g. Variation) are not in the scope of eCTD and NMPA has not mentioned any specific plan/timeline for expanding the scope for the same. The (HA) plans to implement eCTD as a stepwise approach for all submission types and more information will follow.
How Do You Stay Ahead of the Curve? How Do You Prepare for the Change?
China is the largest pharmaceutical playground with multiple entrants to the market every day. To be able to remain competitive, having a subsidiary with a local presence and an understanding of the HA becomes important.
The alternative to an expensive affair of setting up shop overseas is to utilize the right partners.
The ideal Regulatory partner can help you navigate through amendments and revisions released by local Health Authorities well in advance.
At Freyr, our team of Chinese Regulatory experts keep abreast of the changing nature of the Regulatory guidelines, and our in-house tool, SUBMIT Pro is up-to-date for all the Publishing and Submissions requirements.